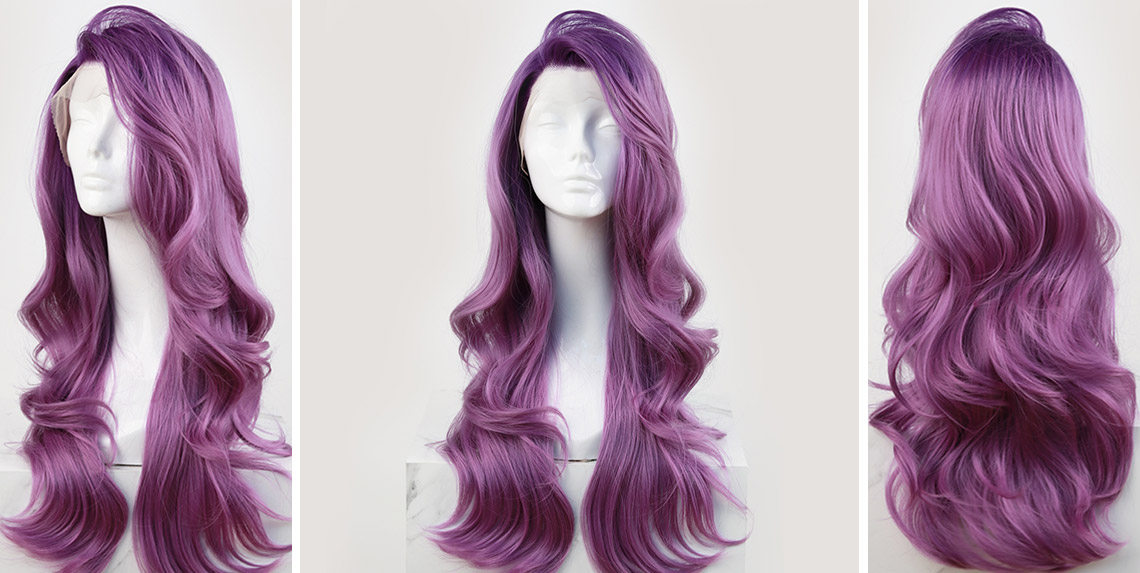 Hazy Amethyst
by @yana.artistry
The name, "Hazy Amethyst" would be perfect for it. The shade of the hair definitely reminds me of the amethyst gemstone but it's not to concentrated and has a mix of lighter shades flowing on it, so the shade is a bit hazy. So I'd definitely want her to be a hazy amethyst!
Strawberry Cocoa
by @mtkiseki
Strawberry Cocoa - for both a lovely gradient and flavor combo
Neon Potion
by @theycallmeobi
Neon Potion 🖤💚 - gives me the vibes of a dangerous potion cooked in Hogwarts
Marbled Brownie
by @chasinghalos
Marbled Brownie, a decadent treat that combines the best of both worlds!
---
Trendy Wigs New Arrivals 2021