At UniWigs, it is our mission to help men experiencing hair loss to regain not only their hair but their confidence too. We sell the highest quality non-surgical men's hair systems available on market. We provide a one-stop service, from a free consultation with our experts all the way to the most hassle-free after-sale service.We sell more than 20 styles in 60 different colors, which are all in stock and ready to be shipped. If you can't find what you desire, we provide customization service to create your dreamy style. We hope you enjoy your shopping here.
MONO HAIR SYSTEM
natural appearance, sturdy, easy to clean with good durability
---
LACE HAIR SYSTEM
invisible pleating and a transitional density hairline, undetectable and natural
---
SKIN HAIR SYSTEM
made from ultra-thin polyurethane, the most realistic hairline appearance, top and front
CUSTOMER SHOWS
Hair System Installation Process
At UniWigs we recommend you to get your hair system installed and styled at a salon or by a professional hair stylist for first time wearing, to give the best results for the base and hair to be customized and cut properly.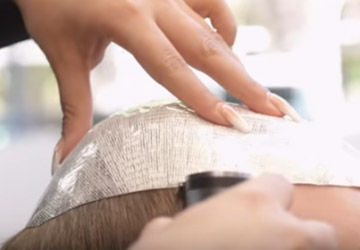 1. Measure and mark the area to apply the hair system on
2. Shave the area clean
3. Wash the scalp
4. Apply adhesive
5. Install the hair system
6. Cut and style the hair
category