Correctly preparing and styling your topper will give the best results for a comfortable fit and a natural look. Read on to find out our top tips for pre-styling and applying your topper for successful blending with your biological hair.
Wash your topper
If you have a human hair topper, we recommend washing the hair to help with styling. Once your topper is shampooed and conditioned, towel blot the hair gently to remove excess water and then place on a mannequin.
To pin your hair topper to the mannequin, carefully pin through the clip holes, or clip the clips onto a wig cap on the mannequin head. Never put pins through the base to pin the topper on to the mannequin. Pinning through the delicate base materials can damage the topper base.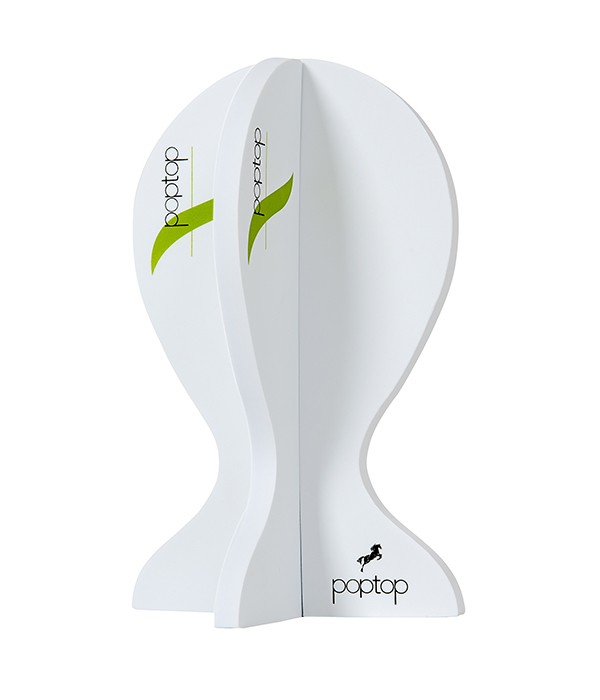 Comb the topper on a flat table
To comb the topper while it is still wet, place it on a flat table and use a wide brush to gently detangle. This method of brushing is good because it's easy to control the brushing as well as protecting both the hair and the delicate base materials.
Blow drying method
If you choose to blow dry your human hair topper, using a blow dry balm or heat protectant serum can work wonders. For best results, apply a small amount of blow-dry balm and distribute through the hair, while being careful not to get any product on those delicate hand-tied knots.
A balm will smooth the cuticle of the hair and reduce unwanted frizz. Blow-dry at medium-high heat until the hair is 80% dry, this will remove most of the moisture and prepare the hair for smoothing. Then, use a round brush to smooth the hair and create volume, whilst being cautious of the base and hand tied material.
Applying your hair topper
When applying your topper, line up your own hair parting with the topper's hair parting. If the topper is not a lace front, a top tip is to leave out one or two inches of your own hairline and apply the topper slightly behind it for a natural look. If your topper is a lace front, it can look natural placed at the hairline as the lace will give you a real hairline.
Always attach your topper starting with clipping in the front clip, then the back, and then finishing with the sides. Hold the base of the topper while blending to ensure there is no tugging on your biological hair.
Now you have finished styling your topper! For any questions feel free to contact us at [email protected].