Thunder cloud
by @introvertedmisanthrope
I would name the first unit "Thunder Cloud". First of all, its just the perfect cool grey. It reminds me of the horizon to sky gradiant u can see from my house every time we have a storm. The sky appears black behind the youyangs, fading upwards into the clouds and a gloomy sky.
YOU ARE SO WELCOME!
EACH OF YOU WILL GET ONE FREE WIG!
Thunder cloud. Because with stormy clouds they have that grey on the outter edges but the middle is the dark black like the middle color of this wig. But behind all those dark clouds is a beautiful scene like the woman wearing it ?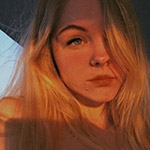 Thunder cloud because winter woods seems lighter and elegant when the colors in the wig are more ominous and bold like thunder. Winter woods would be like a light grey with frosted whites and cool light tones but this wig, with its dark roots and sharp grey are more powerful like thunder
---
Space Invader
by @kyndell.fire
space invader because the lylack tones make me think of what clouds in space would look like. So the wearer would be a space invador.
YOU ARE SO WELCOME!
EACH OF YOU WILL GET ONE FREE WIG!
Space Invader hands down!! She's a total galactic seductress, the blue and lilac tones go together so effortlessly and remind you of cosmic stars and nebula out in final frontier; she's elegant and enchanting, you'll find yourself stargazing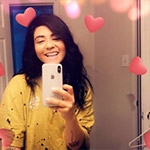 Space invader. It's definitely on brand for you guys, and it fits the wig! Everyone knows all the cool aliens have lavender hair!